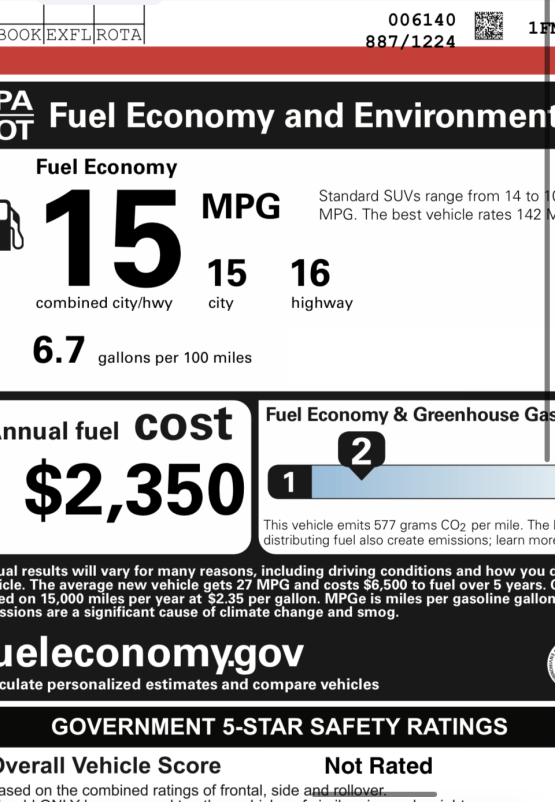 Not sure what to think about this. Plus this annual fuel cost at $2,350 is probably more like $4k+ with what fuel is going up to.
Then again, the Bronco is a purpose-built SUV, and it's not exactly fuel efficient anywhere across the lineup. Its most efficient variant is with the 2.3-liter I4, which achieves 20 mpg city, 21 highway and 20 combined. Adding the off-road-friendly Sasquatch package drops combined economy to 18. The best a Bronco's 2.7-liter V6 can muster is 19 mpg combined.
What's interesting is how close the Bronco Raptor is to its larger sibling, the Ford F-150 Raptor. Without the fuel-sapping 37-inch-tire package, the F-150 Raptor earns an EPA-estimated economy of 14 city, 18 highway and 15 combined.
I guess if we are paying 80k+ for an off-road vehicle, then we understand the MPG isn't going to be the best...